My girls live with their dad in Colorado during the school year, so we meet up half way (about 12 hours each way) to pick up and drop off the girls for summer vacation. Last summer I found this
Art Caddy Tote bag
sewing pattern on
youcanmakethis.com
and knew it would be a perfect traveling tote bag for the girls while spending many hours in the van driving from CO to GA and back at the end of the summer.
So I began with fabric I had from a few years ago which was going to be turned into a quilt for each of the girls that I never got around to doing, went to Hobby Lobby for the rest of the supplies and set to work!
Jenna's Tote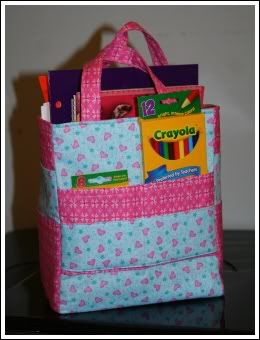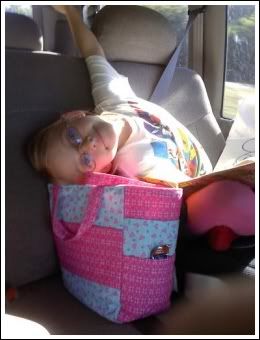 Alissa's Tote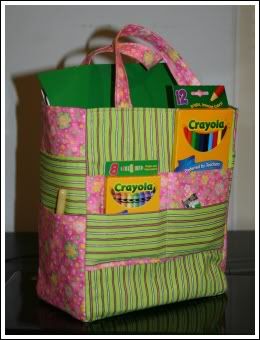 Kaitlyn's Tote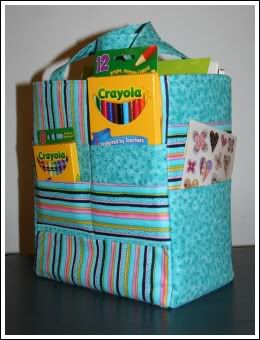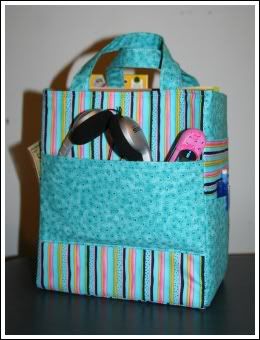 For the trip I filled their bags with coloring books, traveling game books, crayons, colored pencils, notebooks, folders, and lots of snacks. We told them they could eat their snacks from their bags whenever they wanted but once the snacks were gone, that was it, no more snacks.
I plan on making one of these for a crochet bag for my WIP's. The side pockets would be perfect for crochet hooks, and if I extended the back pocket it would be good for printed crochet patterns.
Until next time, happy crafting!