Hello bloggers! I have been busy over the summer, my girls came to visit and I did quite a bit of sewing and shopping for them!
First I wanted to make something for the 4th of July, so I grabbed some fabric from the store and made Alissa her 4th of July halter top: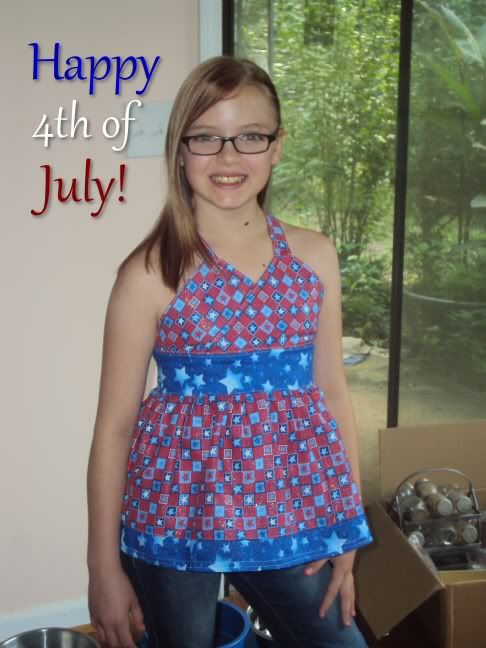 I then took a mens xlarge button down shirt which I got from the thrift store, and made little miss Jenna her 4th of July shirt-dress!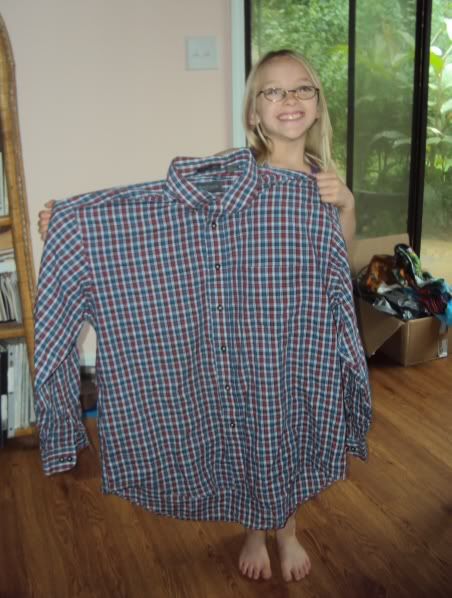 >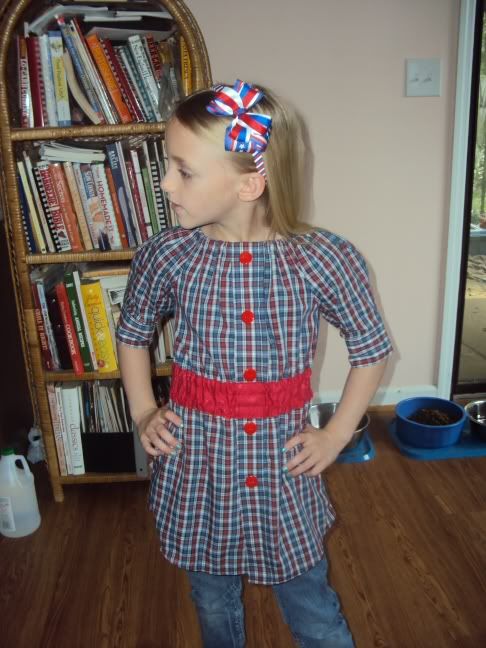 Pattern for the thrift store shirt-dress can be found at
Made: Tutorials
Alissa asked that I make her some skirts and tops for summer also, so I got to work on a few cute little things for her!
She has a very fun, funky style and she loved this peace fabric when she saw it. So I made her this easy cute halter style top out of it, using ribbon for the straps which crossed in the back and was held to the halter top with buttons:
Then I made her this skirt using left over fabric from her peace halter top: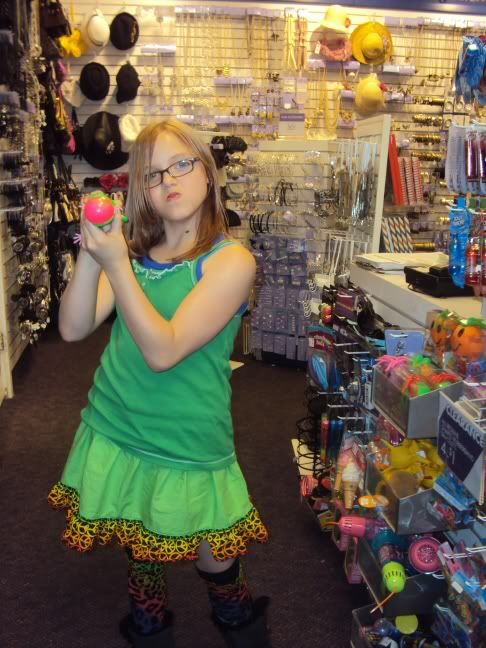 I also made her this fun circle twirl skirt with fabric she picked out. Pattern can also be found at
Made: Tutorials
for the circle skirts: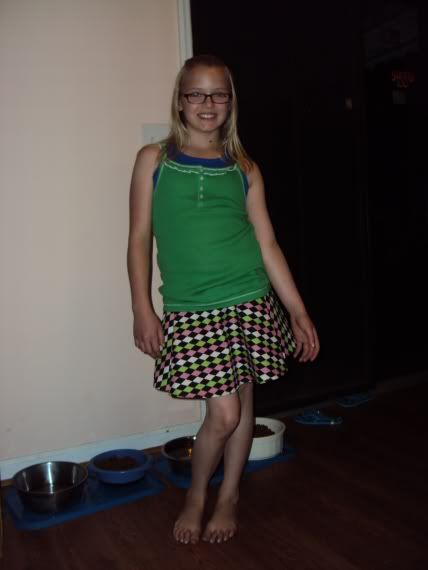 For the first day of school, she wanted me to make her a black skirt with green tulle over the top. So, this is what I made her: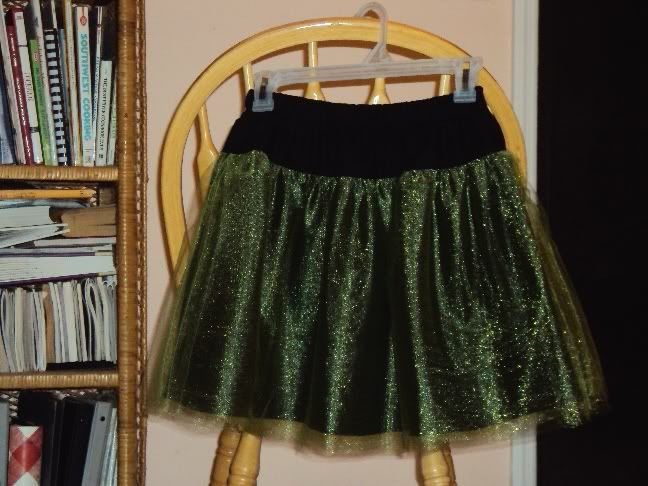 She wanted a blue matching one for her friend also. Then I made them bracelets to go with their skirts.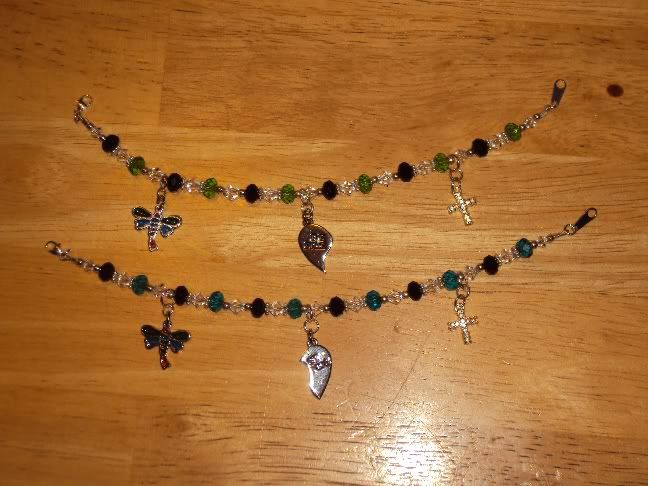 And my cat Fritz decided my bead box would be a great place for a nap!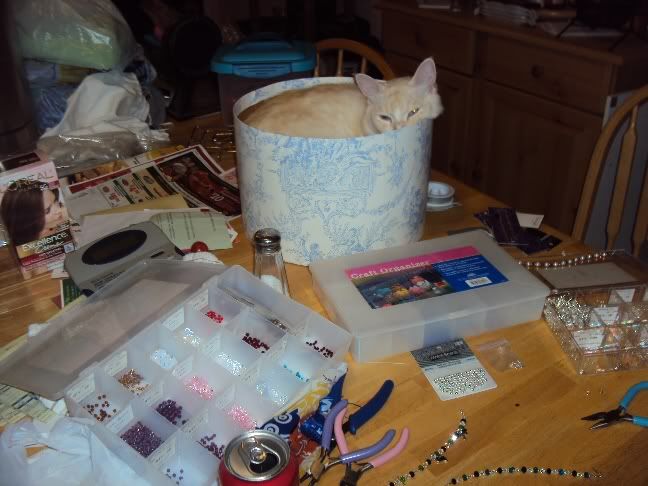 Im making some earrings and a few more bracelets for them for over the school year. The girls are back in CO with their dad so I wont be doing a whole lot of sewing for a bit. It was a good summer, very productive for my crafting. I hope everyone had a good summer!